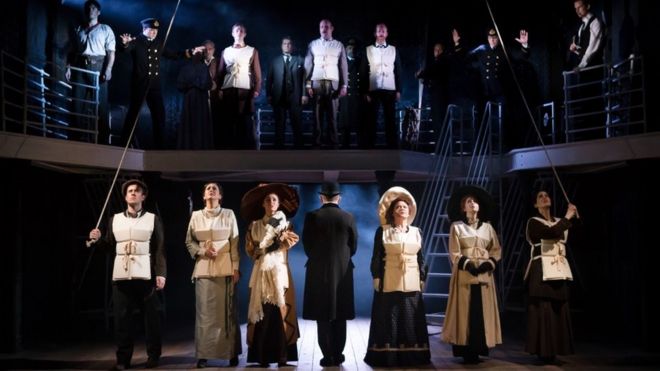 Titanic returned to its roots this week as Titanic the Musical took to the Mayflower stage.
With a small band and cast of 25, musical director Mark Aspinall's epic production comes together with pitch perfect vocals.
The hard-working ensemble flow seamlessly between character and costume to tell the tragic story of the world-famous ship.
Stand out performances come from Greg Castiglioni as Titanic's architect Andrews, Niall Sheehy as stoker Barrett, Oliver Marshall as the quirky radio-man Harold Bride, Victoria Serra as the fearless Irish girl, Kate McGowan and Claire Machin as celebrity obsessed Alice Beane.
The intimate setting has a strong impact when combined with the talented cast. Further drama comes from the lighting and climatic crash when the ship takes its final plunge is terrifying.
Titanic the Musical runs until 21st April Click here to buy tickets